Replacement English US keyboard sticker
High-quality stickers for variety of keyboards Desktop, Laptop and Notebook such as: Sony, Toshiba, HP, Dell, Compaq, Panasonic, Acer, Gateway, Sharp, eMachines, Ashton Digital's Passport, Averatec, Systemax, IBM, Lenovo, NEC, Alienware, AST, Asus, Samsung, Cybertron, ... etc.
The English US Alphabet is spread onto non-transparent - matt vinyl.
Each sheet/set of stickers is laminated, thus, all characters stay underneath film - making stickers even more durable.
The matt vinyl the stickers made of - guarantees complete absence of glare under different angels of lighting
These keyboard stickers can be both an easiest and the most inexpensive way to replace existing keys for standard keyboards as well as laptops, which characters got worn off or damaged.
Each set comes with all standard keys to cover a standard English US keyboard layout for all models of keyboard or laptops. Also, they comprise of a standard size function keys along with 1/2 function keys applicable for modern laptops and desktop keyboards. Plus, they come with an additional backspace and backslash ( ) keys compatible with variety of keyboard models.
The stickers are intended to simplify your job, make communication even more satisfying as well as less time consuming while doing it on computer.
Discover the World of perfection and simplicity with our product.
OUR MOTTO IS - QUALITY!
Size
Metric
Imperial
W
H
W
H
11x13
11.5
13mm
7/16"
1/2"
12x12
12mm
12mm
15/32"
15/32"
14x14
14mm
14mm
9/16"
9/16"
15x15
15.5mm
15.5mm
39/64"
39/64"
Apple Size (14.7x14.3)
14.7mm
14.3mm
37/64"
9/16"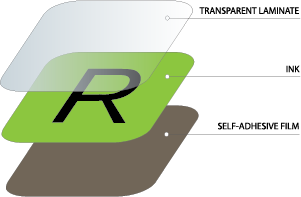 Application of stickers.
You may find the following instructions very useful before applying stickers on you keyboard/laptop:
We hope you will found these instructions helpful. If not, do not hesitate contact us with any of your questions/concerns at any time.